Welcome to challenge 30 at Colour Create.
Once again you were not put off by the bold colours that we gave you on the last challenge. Your designs were outstanding! Thank you so much for joining in.

The winner of challenge 29 is:
Congratulations Gail. Please email us at ColourCreateChallenge@gmx.co.uk and we'll give you the details on how to claim your 6 images from Chris' store.
Well folks, are you all ready for another challenge? Our lovely Heather picked the colours for you today.
Here is your inspirational picture:
Okay, Okay, there is no picture. Why? because the colours Heather picked is ALL WHITE.
So we'd like to see your makes with colour on the image only. Heather has been a little bit kind to you all - there is no optional extra to include this week.

Today we're sponsored by regular monthly sponsor.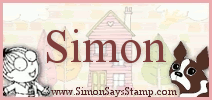 and they have given another credit voucher for the prize. Thank you so much Heidi.
If you pop over to their store you'll see all their new Halloween items and the latest Sarah Kay Christmas stamps.


Here is some inspiration from the Design Team:

HEATHER